Why I Believed 01 – Introduction
This post is part of a series.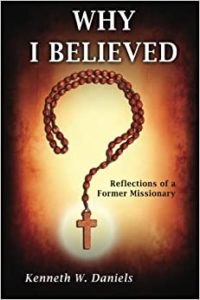 Probably one of the most challenging books for a Christian with doubts is Kenneth Daniels' Why I Believed: Reflections of a Former Missionary.
As with the other two books I am reading on this subject, The Rage Against God and Why I Became an Atheist, I will be blogging through this book as I go.
Daniels, though now an atheist, is much less caustic to faith, and seeks to non-judgmentally present his own reasons for staying and leaving faith. He is still married to a Christian wife (Iike Bart Ehrman), and he discusses that too.